Wayne Nasby, COO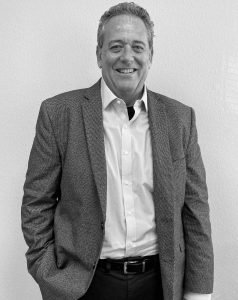 Mr. Nasby serves as COO of Ocean Grown Ventures, LLC and is also the founder and CEO of Global Compliance Specialty Group. Mr. Nasby has over 35 years of experience and is considered an industry expert in product commercialization, manufacturing and regulatory compliance for the regulated cannabis and pharmaceutical industries. Mr. Nasby has lectured at multiple conferences focused on advancing the science of medicinal cannabis through GMP, regulatory compliance and therapeutic applications.  Most recently, Mr. Nasby was selected as conference chair at Canna-Pharm West 2019 and will also be conference chair at Canna-Pharm East 2020. Mr. Nasby's significant achievements include one Pacesetter Award, two Excellence in Achievement Awards and one Excellence in Quality Award.
Mr. Nasby has designed and built multiple state-of-the-art manufacturing plants audited and approved by the FDA. Mr. Nasby is a U.S. Agent representative (FDA) for international pharmaceutical companies and considered a specialist in quality management systems to comply with Bureau of Cannabis Control and California Department of Public Health regulations.
Prior to the GCS Group, Mr. Nasby was a member of the board and served as Chief Operating Officer of CURE Pharmaceuticals. Mr. Nasby successfully started and built the innovative drug delivery company and passed numerous FDA and California Department of Public Health regulatory inspections.
Mr. Nasby served as Vice President of Operations at Health Sport, responsible for all GMP operations. Prior to Health Sport, Mr. Nasby joined Amgen in 1988 and held various management positions in corporate quality and supply chain management. During his twenty-year tenure at Amgen he participated in the launch of two blockbuster drug products and successfully setup the global distribution and transportation of pharmaceutical bulk product and finished goods.