Shop Tikva by Panaxia Pharmaceuticals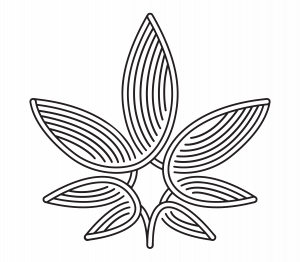 "Tikva" the brand was developed by Ocean Grown Ventures (OGV) and is manufactured by Panaxia Pharmaceutical Industries. The line of full-spectrum hemp CBD wellness products includes oils, tablets, and creams at varying concentrations.
Tikva's products are manufactured in Good Manufacturing Practice (GMP) compliant, stabilized cleanroom environments under stringent guidelines and regulations typically required of FDA regulated pharmaceutical companies. Each product is guaranteed to have and do exactly what it says on the bottle, and Panaxia has the clinical studies and data to prove it.
This data validating the absorption, distribution, and metabolism of Tikva products is based on Pharmacokinetic (PK) Studies performed by Panaxia in Israel – to our knowledge, no CBD brand in the United States has conducted these types of studies on their products.
Here is a link to a press release regarding Panaxia's recent PK study.
Panaxia doesn't just do what is required by current CBD regulations – a third party test of the final product – but goes even further and applies to Tikva products the stringent quality assurance protocols required of pharmaceutical medicines.
It starts with sourcing the highest quality hemp available – Panaxia's specifications and requirements for raw materials are much more stringent than that of the current legal requirements, demanding a caliber of excellence only few farms can deliver.
Once a trusted and tested supply of raw materials is provided, Panaxia uses non-volatile ethanol to extract full-spectrum hemp oils rich in CBD and other beneficial minor cannabinoids and terpenes.
Panaxia's expert research team developed Tikva's formulations by applying Galenics, the process that turns an active ingredient into a ready-to-use medicine that can be dosed as required. Galenic formulation deals with the principles of preparing and compounding medicines in order to optimize their absorption and forms part of pharmaceutics, the discipline (or science) of dosage form design.
The main raw plant materials and secondary raw materials were selected to synergistically facilitate the functioning of the dominant plant actives (CBD). Panaxia is able to specify and add standardization of up to nine components in Tikva products.
Panaxia conducts at least three in-house tests throughout the chain of production to ensure consistency, safety, and efficacy of the final product.
Following the success of Panaxia's rigorous internal testing, Tikva products are then sent to a third-party lab for mandatory analytical and microbial testing.
All Tikva inventory is lot-track-traced and includes the required Certificate of Analysis (COA). Tikva COAs can be found on the product pages of the website.
It's not just the cannabinoids, it's the science.
Learn more at: http://tikvahealth.com

Leveraging over four decades of experience in the pharmaceutical industry, Panaxia is the medical cannabis division of a leading group of Israeli pharmaceutical companies. Thanks to their relentless emphasis on research and development, today their entire group of companies offers more than 600 medical products in over 30 international markets to treat a wide range of symptoms and conditions.
As a leader in pharmaceutical cannabis, Panaxia maximizes research and development efforts to guarantee the highest quality products. A quarter of all their employees are dedicated to Research & Development activities. Their R&D team is composed of highly experienced researchers holding PhDs in chemistry, analytical chemistry, biomedicine and pharmaceuticals. The R&D is based in Panaxia's top-tier facilities in Israel.
Panaxia offers 32 different products in a variety of dosage forms and delivery methods covered by seven patents while working to develop new, innovative products. They meet the highest standards of specificity, reproducibility, and accuracy – guaranteeing stability and accurate dosage delivery.
Panaxia's internal validation methods of all manufacturing processes ensures reproducibility and consistent dosage across all product lines.
To accomplish this feat, Panaxia constantly focuses on measuring their systems and products' efficacy by establishing critical process parameters (CPP) and setting critical quality attributes (CQA).
Taken together, their validation efforts are designed to guarantee that the production process is uniform and results in a consistent pharmaceutical grade product.
Panaxia's products comply with the pharmaceutical industry's Good Manufacturing Practices (GMP) to ensure compliance to the strictest quality standards. Their investment in leading-edge facilities allows them to create more precise measuring methods and production models that are accurate to the nanogram, helping them tailor dosage and delivery methods to treat patients with a wide variety of indications effectively. They strive to minimize risks by maintaining facilities that are certified GMP-compliant during all phases of production.
Panaxia already has over 10 years of Research & Development, at least seven patents on formulations and delivery methods, and 10 clinical trials on medical cannabis.
While American companies are just starting to do this type of research due to federal restrictions, Panaxia is already a decade ahead, leading the world in medical cannabis innovations, and making Tikva products virtually unmatched by anything else in the United States.
For more information on Panaxia Global: http://panaxia.co.il/