Natalie Katz, Brand Manager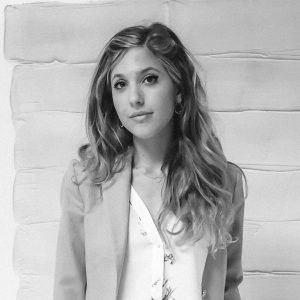 Natalie Katz has B.A. from Kenyon College in English Literature, and since graduating in 2013 she has worked in many industries – from restaurant and retail, to fashion, marketing, and social media management. Upon completion of her degree, Natalie began working in the service industry, gaining invaluable experience in a client and customer facing position. She furthered this experience in sales and retail as a Joie specialist at Bloomingdales.
In 2015, Natalie began her own social media account as a fashion influencer, garnering over 100,000 followers on her account. Her expertise in social media led her to fashion marketing, where she became the social media content and branding manager of numerous fashion lines. Before joining OGV, Natalie was the Brand Manager for Wild Blue Denim, where she focused on building brand identity, writing all copy for promotional materials, scheduling travel for photoshoots and press engagements, and serving as liaison between buyers, celebrity partners, bloggers, and the PR team.
Natalie created and now maintains the visual identity and branding of Ocean Grown Ventures first product line: Tikva by Panaxia Pharmaceuticals. From developing the name, packaging aesthetic, photography, voice, and social media content – Natalie manages all aspects of the Tikva brand.
Natalie has invaluable experience in social media, branding, and team communications, and joined OGV in 2017 as Brand Manager.