Jerry Katz, CEO & Founder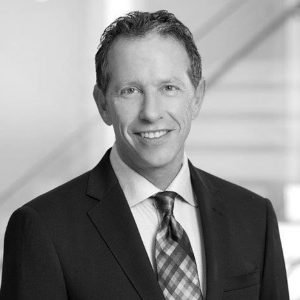 Mr. Katz is Co-Founder and Managing Director of Israel Cannabis Ventures (ICV) and Co-Founder and Managing Director of Ocean Grown Ventures Holdings.
ICV was founded in 2017 to invest in two leading Israeli based cannabis companies – CannaSoul Analytics and Panaxia Global. CannaSoul offers unparalleled cannabis molecular analysis, IP Licensing, Clinical and Pre-Clinical trials, and R&D at the highest pharmaceutical standards. CannaSoul was formed by an unprecedented partnership between Dr. Dedi Meiri, the Technion Israel Institute of Technology, and ICV to create a new company based on Dr. Meiri's groundbreaking cannabis research. Mr. Katz is on the Board of Directors of both ICV and CannaSoul. ICV holds an investment in Panaxia Global, and Mr. Katz is a rotating member of the Board of Directors (observer basis).
Mr. Katz founded Ocean Grown Ventures in 2017 to focus on California cannabis opportunities and formed an exclusive partnership with Panaxia Global to distribute, market, and sell their pharmaceutical grade product lines to the entire state of California. OGV serves as a cannabis venture group, with Panaxia as their first partnership, and will continue to facilitate relationships and joint ventures with leading cannabis companies and experts in California.
Jerry Katz was previously an Equity Partner at the law firm of Glaser Weil. Prior to leaving the Firm, Mr. Katz was one of the lead attorneys representing MGM MIRAGE in all aspects of the development and construction of Project City Center, a $9 billion, 18 million square foot mixed-use development on the Las Vegas Strip, one of the largest privately funded developments in the history of the United States. During over three decades of law practice, Mr. Katz has represented a wide variety of clients, including publicly traded and privately held companies, institutional investors, developers, lenders, borrowers, joint venture partners, pension funds, REITs, retailers, management companies, venture capital and private equity firms, media ventures, internet companies, entertainment companies, studio owners, technology companies and sports franchises.
Mr. Katz combines his extensive legal background with a unique blend of top-level business experience. After leaving Glaser Weil, Mr. Katz served as the Chief Operating Officer, Chief Compliance Officer and General Counsel of Marlin Equity Partners, a private equity firm with more than $7.2 Billion of capital under management. His primary responsibilities included overseeing all operations, finances, legal and administrative matters for the Marlin Equity funds, as well as working with the Marlin Equity partners on strategic initiatives for the firm and providing counsel for certain transaction and portfolio matters. He was also recruited by a venture capital firm to serve as a key executive in a technology company and has several years of experience as an executive in entertainment businesses and working with start-ups.
Mr. Katz received his bachelor's degree from the University of California, Berkeley, Undergraduate School of Business and his law degree, cum laude, from the University of California, Hastings College of the Law.