Paula Gitis, Communications Advisor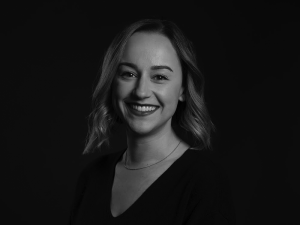 Paula Gitis plans, builds, and runs communications and marketing initiatives for life sciences companies, translating complex and technical scientific concepts into compelling narratives. Paula believes that
analytics and measurement should drive any business decision; she leverages data to power everything from media and investor relations to creative strategy, digital execution, and customer engagement.
Paula spent six years at W2O Group, a global, healthcare-focused marketing communications firm that has been ranked the #1 digital agency. She has partnered with early-stage companies to tell their stories and build their communications functions internally; with larger clients, she has launched multiple national direct-to-consumer campaigns around disease awareness and product education.
Paula brings with her an understanding of the healthcare industry, including the regulatory landscape,
patient and physician marketing, and advocacy.
A scientist by training, Paula has a B.S. in Biology from the University of California – San Diego. Her research in circadian rhythms and bipolar disorder for the UCSD School of Medicine's Department of Psychiatry has been published twice in peer-reviewed publications.