Dave Weber, Marketing Advisor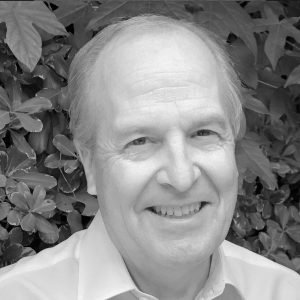 Dave Weber has over 30 years of experience in the development, execution and management of integrated, brand building marketing campaigns. During this time, Mr. Weber has worked on both the client and agency sides, specializing in new product launches, building long-term sales momentum and turning around specific business and client-agency situations. Mr. Weber's expertise ranges from strategic planning and brand positioning, to creative development and execution, to communication integration across all marketing disciplines.
He currently operates DHW Consulting in Manhattan Beach, CA where he provides business strategy and international sales counsel to clients such as EVOX Images and Imax film producer K2 Communications. EVOX Images is the largest provider of digital assets in North America and the industry leader in the development of automotive XR products.
Prior to DHW Consulting, Mr. Weber was recruited by RPA, the largest independent ad agency on the West coast. Hired in the position of EVP, General Manager his initial responsibility was to create and manage a new agency division charged with developing marketing communications for Acura. Before RPA, Mr. Weber was recruited by Dentsu Advertising to re-engineer the client-agency marketing/advertising process with client American Suzuki Motor Corporation. Mr. Weber's client-side experience began in 1998 when he was recruited as a member of a new three-person senior executive management team challenged to turnaround Hyundai in the U.S. In his role as VP-Marketing, Mr. Weber was responsible for advertising, public relations, internet and data-base marketing, shows and exhibits, corporate research, sales training, product planning and pricing. During his tenure, Hyundai registered unprecedented improvements in consumer opinions, buyer profiles, owner loyalty, and a 40 percent reduction in marketing associated costs. Hyundai sales increases led all competitors with sales increasing 400 plus percent.
Industry recognition included Automotive News Industry "All-Star-Marketing", Ad Age "Top 100 Marketer" and American Marketing Association Gold Effie.
Prior to Hyundai, Mr. Weber worked at several ad agencies including Grey Advertising, , Foote, Cone and Belding, BJKE, Della Femina, Travisano and Partners, and Wm. Esty.
Mr. Weber received Bachelor of Arts Degrees in Telecommunications and Advertising from Michigan State University. He also completed courses in Finance Planning at University of Michigan Business School.