Bonnie McFarland, Creative Design Consultant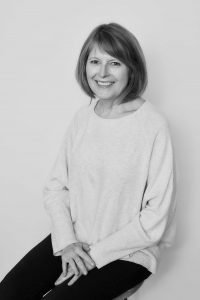 Bonnie is a Creative Leader who partners with people at all levels leading a wide range of programs. Her passion for building and growing brands and teams began early in her career when she landed a role with Landor Associates, a pre-eminent leader in brand consulting and design. Bonnie's cross discipline experience has served her well over the years enabling expertise in leadership, brand and corporate identity, brand strategy/architecture/positioning, insights, packaging, innovation, new product development, business process and community engagement. She has a wealth of experience in a wide range of categories, on both the agency and client side.
Bonnie is at her best when bringing her experience and leadership skills to purpose-driven organizations focused on elevating humanity by improving lives. She actively supports many non-profits in the SF Bay Area including Muttville Senior Dog Rescue, YMCA, Raphael House and Family Builders. She has held board positions and led rebranding initiatives for both Leadership SF and The Body Positive.
Bonnie has a Bachelor of Science degree in Business with a concentration in Marketing and Communication Studies from California State University, Sacramento. She also has certifications from the Design Management Institute and the Center for Creative Leadership.